The Art of Empowerment: Unleash Your Creativity & Confidence
Saturday January 27, 2018
Midtown, NYC
Whether you are naturally confident and creative, or you believe you have not an artistic or self-assured bone in your body, the truth is, you were born to create.
Even though, especially we women, are taught from a young age to live within a set of rules and expectations we had no say in determining. Many of us learn all too well to bottle up our creativity and suppress our power to fit in and please those around us.
And yet, that inner artist never dies. Sometimes we just need to give it time and space to breathe. When we allow ourselves to throw off these limiting expectations and connect with our true, authentic selves, that is when true magic can happen!
We will get our creative juices flowing and tap into our inner confidence through techniques such as improv, dance, painting and photography. Four hands-on, interactive workshops (see details below) will help us explore different aspects of our natural power and artistry. We will spend the day immersed in art and surrounded by like-minded women who will aid and inspire us along this journey.
This unique experience is open to 20 women who are interested in discovering, connecting with and empowering the amazing creativity and assured-ness they were born with. No prior experience in the arts is needed or requested. All you need to reap the full benefits of this experience are an open heart and mind and a willingness to push your own boundaries — and play. I can't wait to see the transformations that occur!
Get your tickets here:
https://www.womenofculture.org/events/artsempower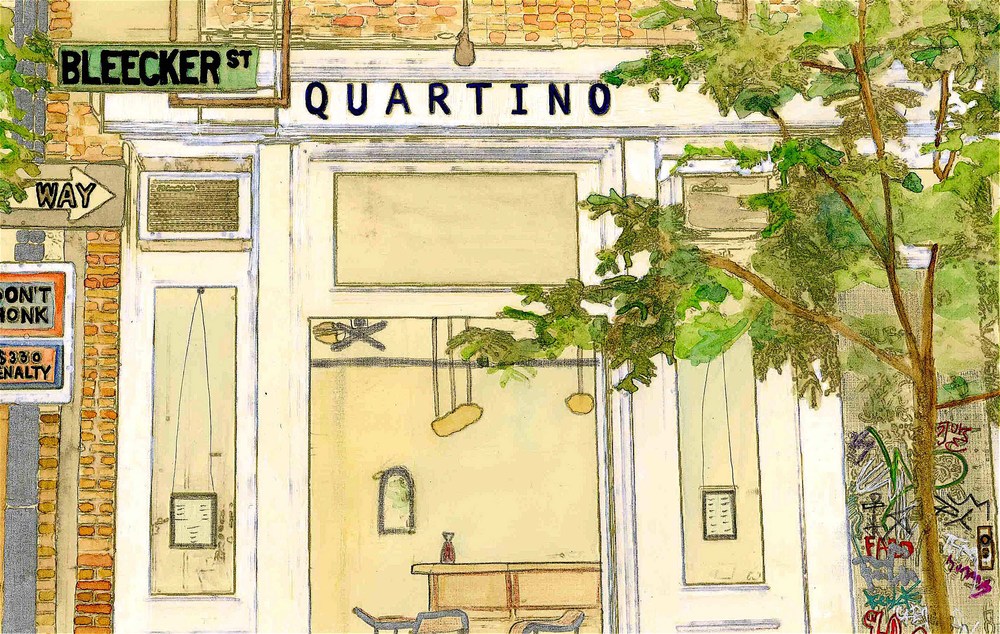 Full Schedule & Workshop Info:
9:45am | Arrival and check-in at Floating Lotus (39 West 56th St. btw. 5th & 6th Ave)
10:15-10:30am | Guided meditation & intention setting
10:30am–11:45am | The Confidence Advantage, improv for empowerment with Minna Taylor
12–1:15pm | Photography Beyond Boundaries workshop with Paige McAfee

1:15–2:15pm | Delicious catered lunch

2:15–3:45pm | Paint Your Wildest Dreams, Inspirality painting workshop with Kori Burkholder
4–5:30pm | Ancient Moves for Modern Women dance workshop with Suzanne Caesar
5:30—6pm | Closing dance party
***
For Full Experience attendees:
7pm | Celebratory Dinner at Pastai Restaurant (186 9th Ave)
Tickets & Cost
This unique experience is only open to 20 women, and all tickets must be purchased in advance here (no same-day sales). All tickets include the 4 workshops, morning snacks, coin belt for the dance workshop and a discount to spa services at Floating Lotus.*
Day-only tickets (9:45am-6pm)
$125 early bird (through 1/7 at midnight)
$145 full-price
Morning-only tickets (9:45am-1:15pm): $65
Afternoon-only tickets (2-6pm): $70
Afternoon + Celebratory Dinner (2-8:30pm): $145
Full experience tickets (9:45am-8:30pm)
All of the day's activities PLUS the chance to celebrate with your new tribe over a delicious dinner at Pastai Restaurant
$200 early bird (through 1/7 at midnight)
$225 full-price
MEMBERS GET 30% OFF ALL TICKET LEVELS!
Sign up here.

*Discounted spa services available to all attendees:
Flotation therapy session: $75 for 60 min (regularly $150)
Deep Cleansing Facial: $75 for 60 min (regularly $120)
Inferred Sauna: $30 for 30 min (regularly $65)
Salt cave: $30 for 30 min (regularly $65)
Please note that all payments are FINAL and non-refundable.
You may transfer your ticket to someone else but must find your own substitute.
 
All tickets include catered lunch, coin belts for the dance workshop and goody bags full of beauty products from Laura Geller and Nest Fragrances. Full experience tickets include celebratory dinner as well.
(Event Creator) is the Founder of Women of Culture, a NYC-based community designed to connect and inspire women via meaningful engagement with the arts and creative self-expression. Through carefully curated cultural experiences, trips and workshops, she encourages women to push their boundaries, discover new perspectives and connect more deeply with themselves and those around them. She believes that, when women come together and collectively tap into their innate creativity, confidence, and one-ness, they have the power to heal the world — from the inside, out.
(Instructor, The Confidence Advantage) is the Founder of Energize Your Voice, a NYC based Communication Coaching Company which playfully explores public speaking, presentation skills, team building and brand storytelling through its experiential and professional training programs. She believes that when you discover your full voice, you unlock your full potential.
(Instructor: Photography for Personal Expression) is an internationally published photographer whose documentary images tell the stories of the in between moments we cherish. Trained as an anthropologist, since 2004 Paige has traveled three continents photographing weddings and families and training emerging photographers to find their light and capture the feeling in a photograph. http://paigemcafee.com
(Instructor: Paint Your Wildest Dreams) is a Career Transition Coach and Co-Founder of VitaminR Studios, a leader in right brain approaches to well-being, creative innovation and team building events for corporate environments and entrepreneurs. She is also a painter and the Founder of Inspirality, a meditative and transformational art workshop for busy professional adults. http://koriburkholder.com/
(Instructor, Ancient Moves for Modern Women) is a choreographer, speaker, certified perinatal fitness expert and founder of Maternal Dance™ and Rhythm For Life™. Suzanne uses the ritual of dance to empower, support and celebrate women, connecting them to the source of their sexual and creative power that is their birthright. She presents this message with movement as a guest lecturer and speaker at corporate conferences, special events and retreats. Her work has been featured on the Discovery Health Channel, NY1 News and FoxNews, and regularly seen in Self, Pilates Style and BellaNYC magazines. Suzanne is currently choreographing an original production called The HERA Odyssey, drawing from her love of dance history and the ritual of dance to tell "herstory," for empowerment and transformation. http://rhythmforlifenyc.com/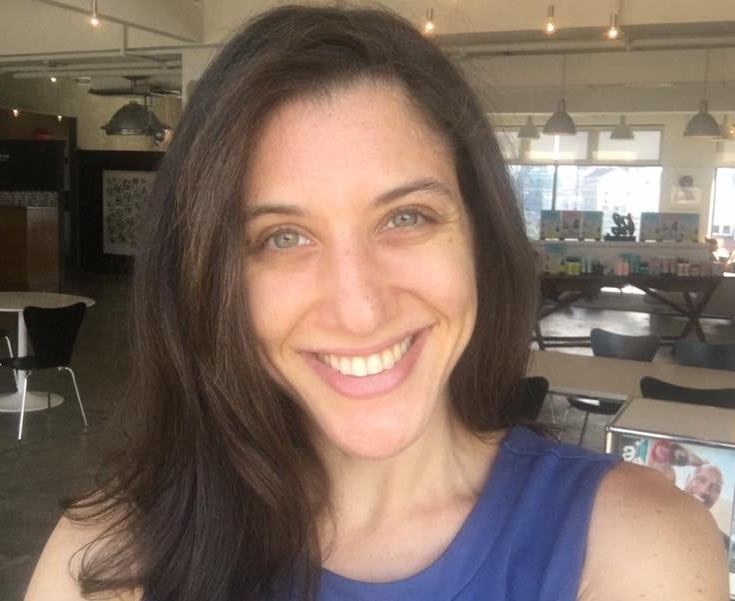 (Co-Producer) is an event producer who creates unique experiences for public and private audiences in New York City. Her events are based around the concept of exploration, both abstract and literal. Michelle is constantly investigating the world around her and inventing new ways to share her discoveries. www.michellebruenn.com
(Host) offers a variety of treatments and classes to help you achieve the best you can be — yoga, laser hair removal, floatation therapy, infrared sauna, facials, led light therapy, peels, reiki, and more. www.floatinglotus.com
FAQ's
1. What do I wear to such an amazing event?
For the day, please wear whatever makes you feel most comfortable, confident and empowered. You should be able to move so lose fitting clothing is preferred. And you will have the opportunity to change at the yoga studio before we head out for the evening. The evening will also be fairly casual, though you are free to dress up if you prefer.
2. What if I am not artistic or creative at all?
That's fine because the truth is, you are actually extremely creative, we all are — perhaps you just haven't had the chance to explore or express that creativity in a supportive setting. And that is what this day will be all about :)
3. What if I have never been to an event like this before and am not sure if I will like it?
That's great, too! I applaud you for investing in yourself enough to read through all the way to this part of the page, and I encourage you to take the next step in signing up. There is a reason you have read this far, and you owe it to yourself to try something new — who knows what it may open up in your life!
4. Is it possible to come for only certain workshops?
If you do not want to stay for the entire day, that is up to you, however we are not selling tickets to individual workshops alone. This day has been very carefully planned and crafted so that there is a flow from start to finish, and you will receive the most benefit from participating in all of the workshops, especially those you think you might not enjoy ;) The goal is also to have a full 7-8 hours with this phenomenal group of women in order to develop deeper connections throughout the day. Don't you deserve to give yourself a full 8 hours of creative expression and self-care?
You also have the option of booking a spa service (at a discount) with the amazing professionals at Floating Lotus during the time of a workshop you do not wish to attend.
5. Why a full day and not just individual classes/events?
We believe something special happens when you get a group of women together for an extended period of time. We have all done individual classes in the evenings/after work before, and our experience is that these one-off events do not have a lasting impact. After a long day of work, most people are tired and anticipating getting home. It is hard to be fully present in such scenarios, and the opportunities for deeper connection, with the experience and the others in the room, is far more limited. Spending an entire day together, however, gives us the chance to form deeper, longer-lasting connections and also gives more time for the work we are doing to sink in and stay with us, even past the 8 hours we are together.
6. Is this only for artists and super creative types?
No! This is a day for any woman who values art, creativity, community and empowerment. We all need an outlet for creative expression and have the capacity for creativity — even (and especially) the Lawyers, Doctors, Accountants, Business Consultants and other Left-brain dominant people among us.
7. What if I am super busy and have other obligations?
Don't we all! That is even more reason for you to take a day away from those usual obligations and commitments that is just for you. A day to relax, explore and connect — to yourself and those around you. Don't you deserve it?
8. What will I get out of all of this?
A better understanding of your own creativity and innate power. A deeper connection to yourself and the world around you. A new perspective on how creative practices can be used for self-development and discovery and are available and accessible to us all. New tools for accessing your creativity and expressing your most authentic self. A tribe of fellow curious, independent and artful women.