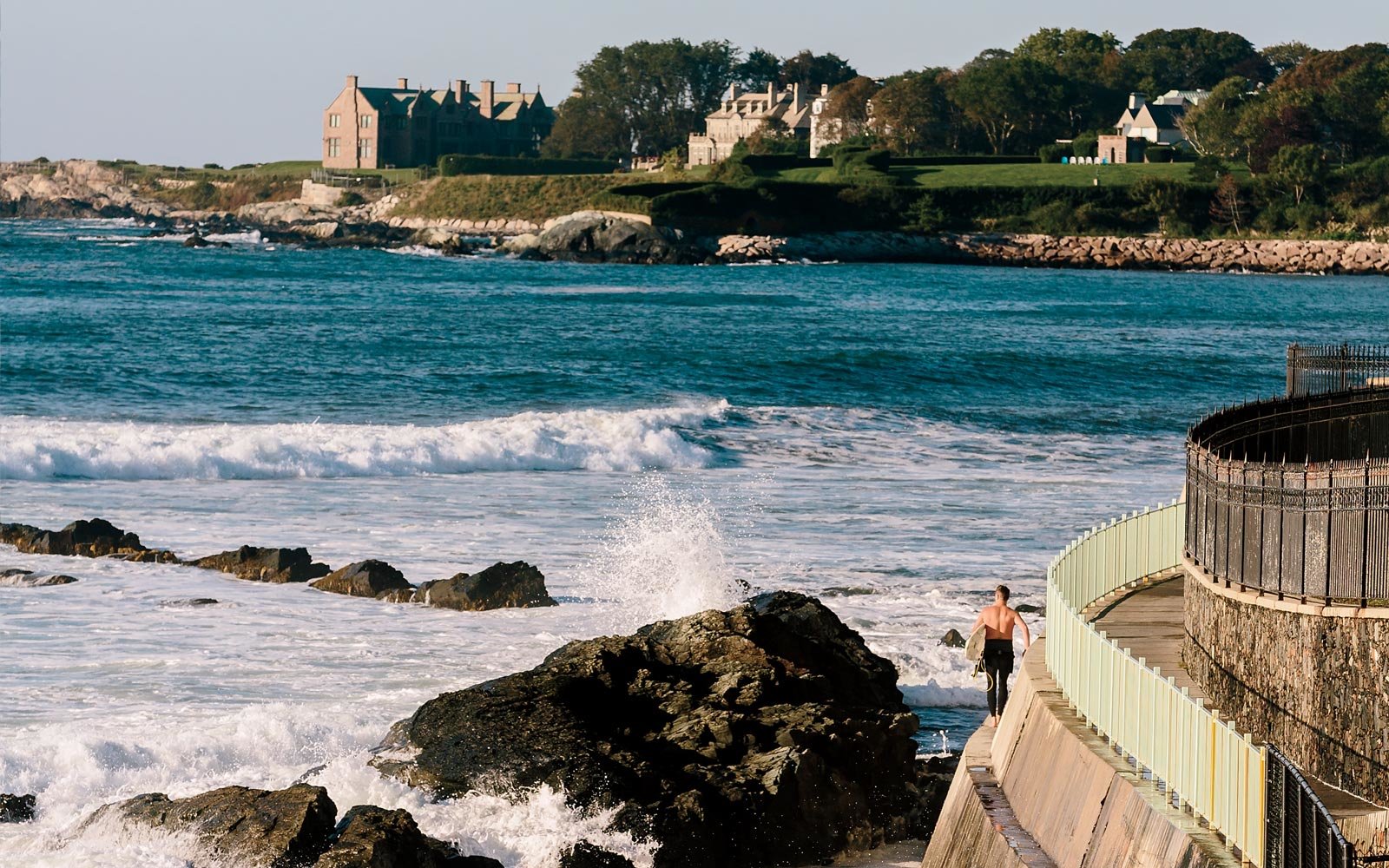 2nd Annual Labor Day
Weekend of Culture: Newport, RI
August 30 – September 2, 2019
Join us this Labor Day weekend for a culture-full girl's getaway to the beautiful shores of Newport, Rhode Island! We will be experiencing all of the best history, architecture, shopping, seafood and sailing the 'Gold Coast' has to offer, all while bonding with fellow artful women!
We will be driving together from downtown Manhattan and staying at a gorgeous house right on the ocean, walking distance from the beach and approximately 5 minutes from downtown Newport.
We will start the weekend with a visit to Mystic, CT where we can stop by famous Mystic pizza and explore the shops of this quaint seaside town. Then we will kick off the weekend with a sunset sail from Newport harbor and dinner at 22 Bowen's Wharf on the water.
Saturday morning brings a trip to the farmer's market at Newport Vineyards, then time at the beach (weather dependent) or free time to explore the many shops of downtown Newport and Bowen's Wharf. In the late afternoon, we will head to the USA vs. England polo match with time to mingle with the players at dinner afterwards.
Sunday morning we will have the chance to see the annual Yacht Parade from Gurney's Resort with brunch there afterwards. We will then walk along the famous Cliff Walk with stops at Rosecliff and the Marble House (and/or Rough Point). We will then have dinner at Newport staple, the White Horse Tavern.
On our last day, we will take in the views along ocean drive and have brunch on the water at Castle Hill Inn. Then we will end our visit with the grandest of all the Newport mansions, the Breakers, with an optional stop at the Elms, if time allows.
All options include entrance to up to 5 of the Newport mansions (Rough Point is $20 additional and can be paid on-site), polo match, post-polo dinner, sunset cruise and snacks (car snacks + breakfast essentials at the house). Transport tickets include a spot in the rental car with the group.
All food and drink, aside from the post-polo dinner, are NOT included and must be paid separately.
If you've never been on a Women of Culture trip before, please fill out the form here in order to be invited to book.
**All rooms at the house and spots in the rental car have been filled, but if you would like to book your own travel & accommodation, you can book the 'activities only' option which will give you access to the mansions, polo match & dinner and sunset cruise.**
Tentative Schedule:
(all items with a star are included in trip price)
Friday Aug 30th
8:30am: Meet at Budget Rental car for 9am departure
12-3:30pm: lunch & shopping in Mystic, CT
4:30pm: Approx. check in to 'The Little House' (453 Tuckerman Ave Middletown)
6:30pm: Sunset sail*
8:30pm: Dinner at 22 Bowen's Wharf
*
Saturday August 31st
10am: Farmer's Market at Newport Vineyards, optional 11am public tour/tasting
($17 additional for tasting)
12pm-3pm: Free time to go to the beach or shopping on Thames St/Bowen's Wharf
5pm: Polo match USA vs. England*
7:30pm: Apres-polo dinner*
*
Sunday Sept 1st
10am: Yacht Parade viewing*
11am: Brunch at Gurney's Resort
1pm: Cliff walk to Rosecliff (approx. 45 min)
2pm: Self-guided visit of Rosecliff*
3:30pm: Marble House* and/or Rough Point ($20 additional for Rough Point)
8:30pm: Dinner at White Horse Tavern
*
Monday Sept 2nd
10am: Scenic ocean drive from Bellevue
11:30am: Jazz Brunch at Castle Hill Inn
1pm: Self-guided visit to the Breakers (and the Elms, if time allows)
4pm: depart
8pm: Approx. arrival in NYC
The schedule is subject to change at the leader's discretion and also according to the weather. It has been designed to address the varied needs and interests of the group while also giving all the optimal amount of time to enjoy a mix of the activities available, though it's not set in stone and all activities are optional (though no refunds will be provided for any included activities that aren't attended).
Car services are readily available in Newport, so there will be opportunity to deviate from the itinerary if desired, though individuals will be responsible for paying for any taxi/uber fees incurred by not staying with the group. If you have any issues with the schedule or prefer to deviate from the itinerary, please kindly inform the trip leader in advance.
More about our accommodation at the 'Little House':
5 bedrooms, 3 bathrooms, 2 living rooms, 2 dining rooms + outdoor shower

Ocean-front with unobstructed views on 2 acres of property

300 year old Cape (recently renovated) with ship's timbers for floor and ceiling

Walking distance to 1st & 2nd beach

8-minute drive to downtown restaurants & shopping, to Newport Vineyards, the Cliff Walk and the mansions

Reviews from VRBO:
"… a big slice of vacation heaven! Waking every day to the inviting blue green water and strolling along the cliffs to the swimming lagoon, it's an island oasis. The beautiful breezes blowing through the house are just dreamy. Everyone slept most comfortably."
"The view from the spacious backyard can't be beat… The backyard is enormous and right on the best swimming area in Newport. I can't say enough good things about the house…."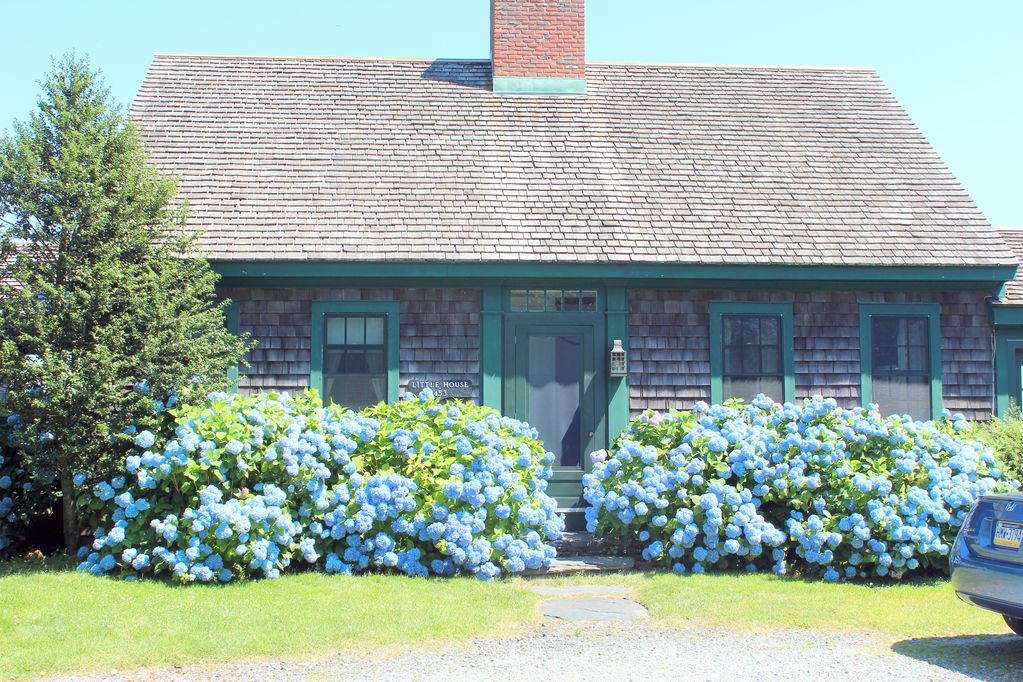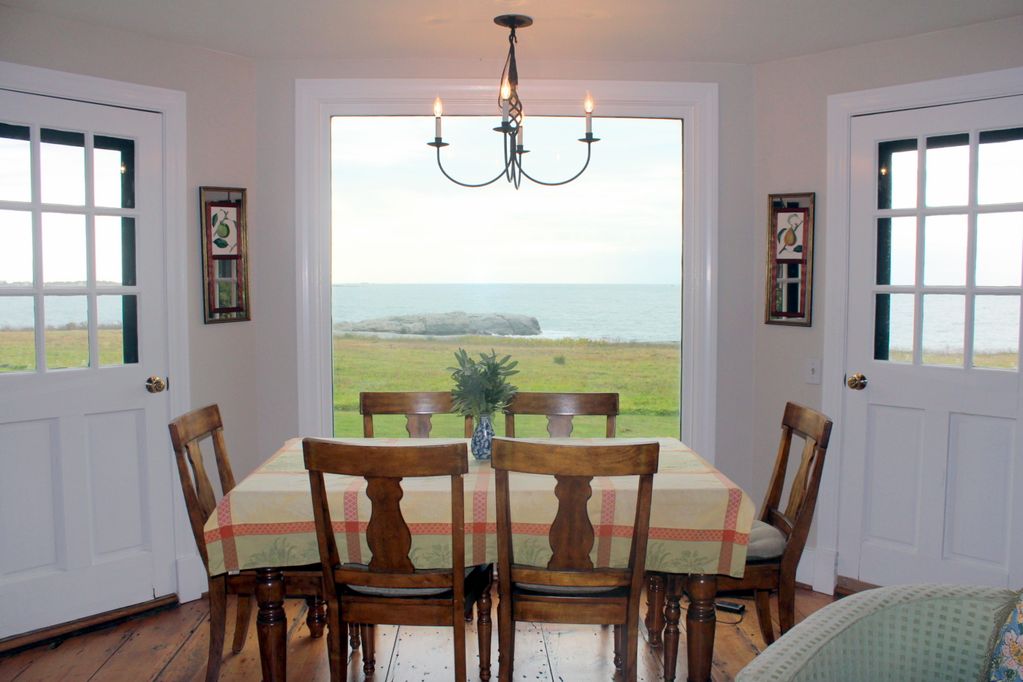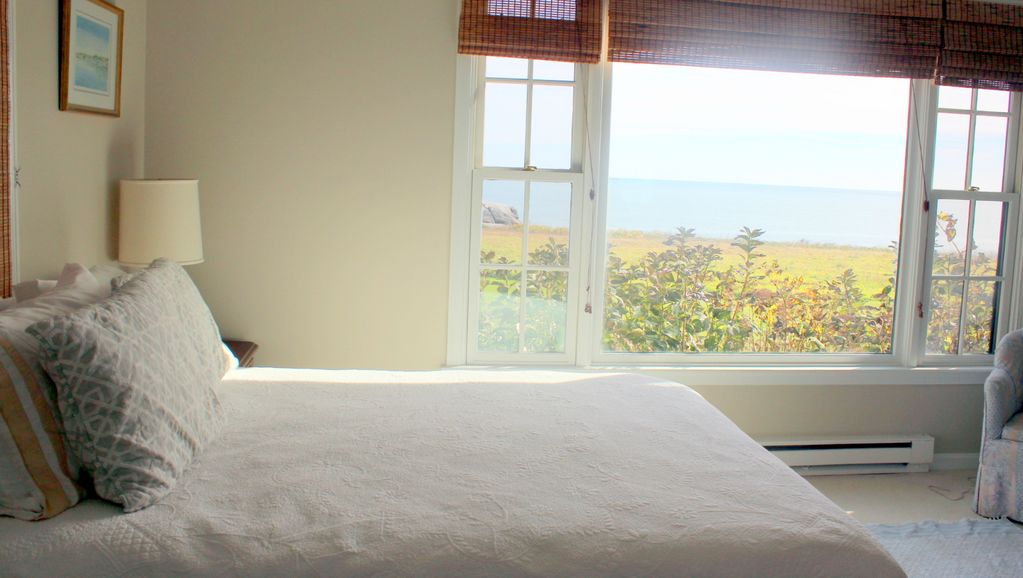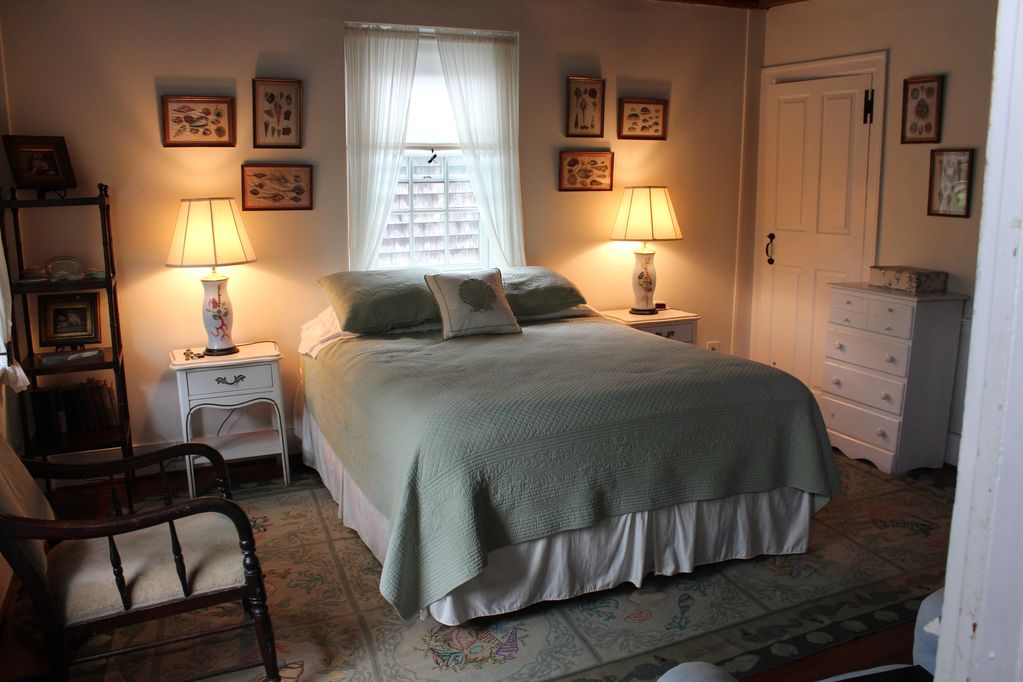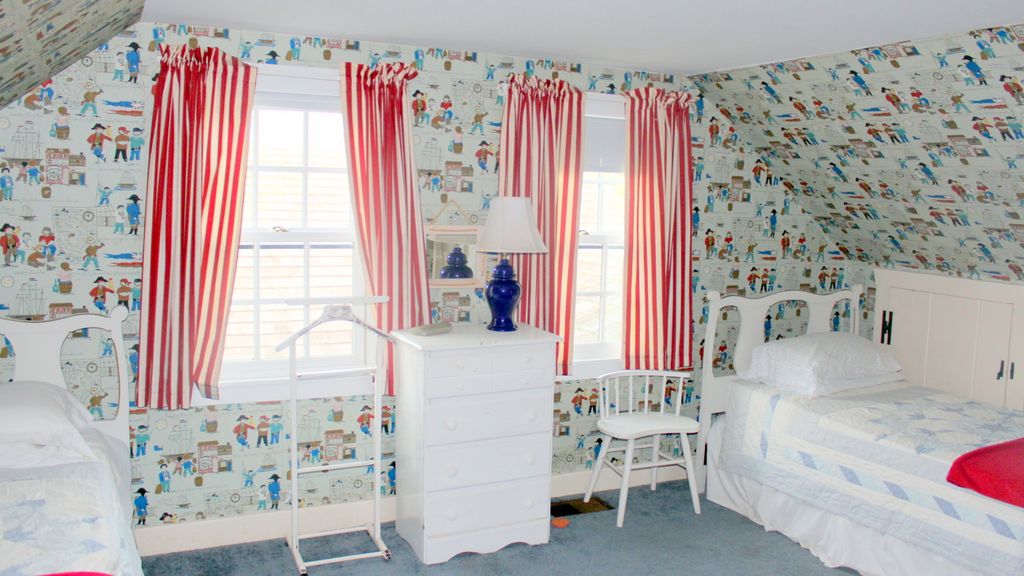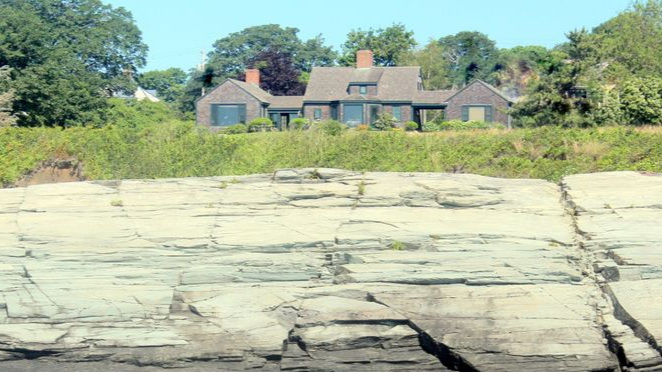 Tickets & Cost
This amazing experience is only open to 8 women, and you must fill out the short questionnaire here to make sure the group and trip are a good fit before booking.
All options include a stay at the beautiful 'Little House' on the water, and the following activities: self-guided tours of up to 5 of the Newport mansions (I only have 3-4 on the schedule, but you can use some of the free time to visit the others), sunset sail on 8/30, Polo match & dinner on 8/31 and all free activities (the farmer's market, beach, shopping, yacht parade viewing, cliff walk and ocean drive). Transport tickets include a spot in the rental car from NYC (sold out), but there will be another carpool leaving from the same location downtown.

All meals are separate and must be paid on-site. Wine tasting and admission to Rough Point are not included.

Room Options
All prices are per person.
Premier members save $100 on all options!

Private Queen Bedroom 1 (SOLD OUT)
with private en suite bathroom
$1100 with transport/$900 without
Private Queen Bedroom 2 (SOLD OUT)
with shared bathroom:
$1050 with transport/$850 without
Twin Bedrooms 1 & 2 (SOLD OUT)
(2 beds in each room with shared bathroom)
$850 each with transport/$650 without (CARPOOL OPTION AVAILABLE)
Twin Room 3 ('pirate room') (SOLD OUT)
(2 beds with shared bathroom)
$750 each with transport/$550 without
Please note that all payments are FINAL and non-refundable. You may transfer your ticket to someone else but substitute must be approved by trip leader. Please fill out the questionnaire here to before booking.
FAQ's
1. Can I arrange my own travel?
Yes, prices without transport are $200 less than what is listed above. If you prefer to drive on your own (to my knowledge, public transportation would be difficult and very costly from NYC), please email me at alex@womenofculture.org and I can send you a link to pay via paypal (or venmo!).
2. What is NOT included in the cost of the trip?
All meals and any additional activities or ride services are separate and must be paid individually. Restaurant details will be announced closer to the date of the trip, but you should estimate approximately $60+ per day to spend on food/drinks.
3. What if I don't know anyone — do I need to come with a friend?
No! Most women attend out Weekend of Culture trips on their own, and the idea is that we will all get to know one another over the course of the weekend. However, please do let me know if you are coming with a friend with whom you would like to share a room.
4. Do I have to stay with the group/attend all pre-planned activities on the itinerary?
No, you are welcome to pick and choose though there will be no refunds for included activities that weren't attended, and you will have to arrange your own transport/taxi if you would like to go somewhere separately from the group that involves driving (keep in mind that our house is a 5 minute drive from downtown, etc).
5. I've already been on another Weekend of Culture trip, how can I purchase?
Great, can't wait to have you join us again! Please go ahead and reserve your spot here.